Hatchery Blend Powder scent multi use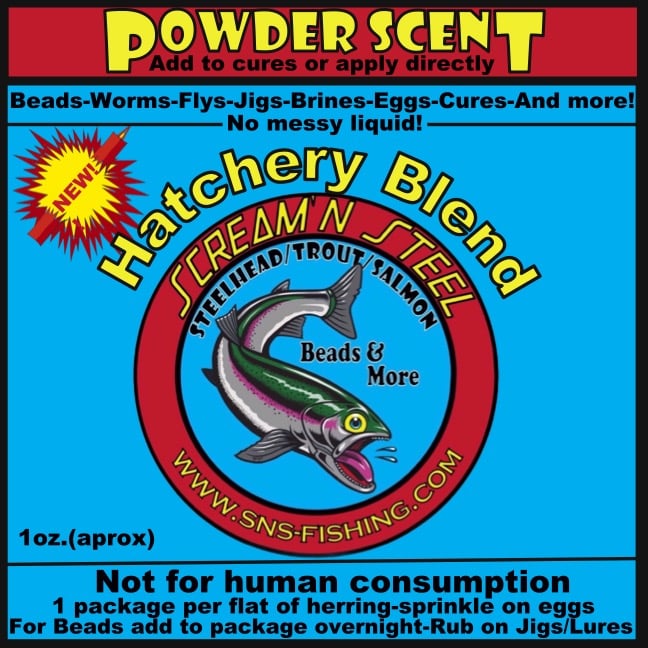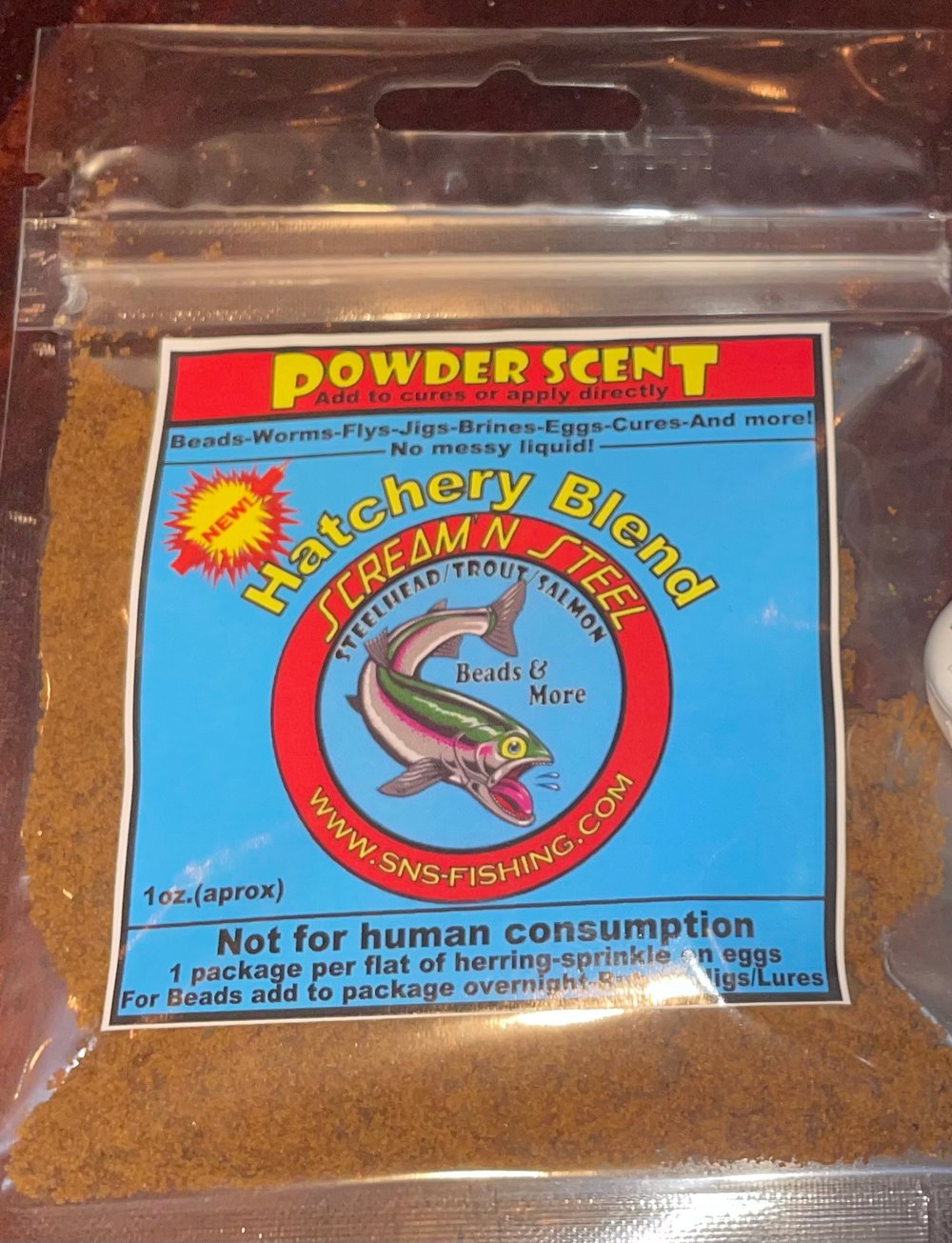 We networked with Oregon and Washington Hatchery's to bring you this powerful powder scent! Add to Beads the night before and lasts for hours! Or put on jigs and doesn't effect action! Add to your favorite Brine, and to eggs !
Have questions? Hit us up! Now go catch some fish!